On 11th June 2013, Mr. Salem A. A. had diagnosed suffering from Chronic Leukemia. During the CT scan of the thorax, abdomen and pelvis, doctor found that there were large perihilar nodes seen measuring between 1-2.5cm bilaterally encasing the pulmonary vessels but not compressing them. In his abdomen, there were large para-aortic and paracaval nodes encasing the large vessels and stretching the coeliac artery, superior mesenteric artery and inferior mesenteric artery. The IVC was compressed by those nodes. Smaller mesenteric nodes were also seen. The largest node measured between 10 to 12cm. His liver was enlarged but enhancing homogeneously with no focal liver parenchymal lesion noted with measured approximately 20cm in liver span while the spleen also enlarged with 18cm in measurement. There were pelvic nodes and inguinal nodes seen too.
For the CT scan of his neck, there were enlarged retropharyngeal and parapharyngeal nodes as well as cervical and supraclavicular nodes. The largest nodes on the right measured approximately 5.7cm and the largest node on the left measured 3.8cm.
With the medical report, he decided to undergo intensive acupuncture treatment from The Tole. During the two weeks full treatment period, he stayed at the accommodation provided by The Tole. Everyday, he underwent 3 times of acupuncture session, drank 2 times of herbal medicine and taking 3 times of herbal pills.
Besides that, he has been given 4 times of medicated meal which was in the morning, afternoon, evening and night. According to The Tole's term, medicated meals are food that cooked with herbal ingredients or medicine. Other than medicated meals, Master also gave him a tonic fruit juice. NO OUTSIDE FOOD AND DRINKS WERE ALLOWED during the treatment period. Mr.Salem is a discipline person and he followed all the Master's advise successfully.
Before he going back to Saudi Arabia, on 28th June 2013 he went on a medical examination again and found that a lot of improvement he had gained. Can you imagine that only 2 weeks of full intensive treatment, he can gain a lot of improvement ?? Very fantastic!
Here are the reports:
BEFORE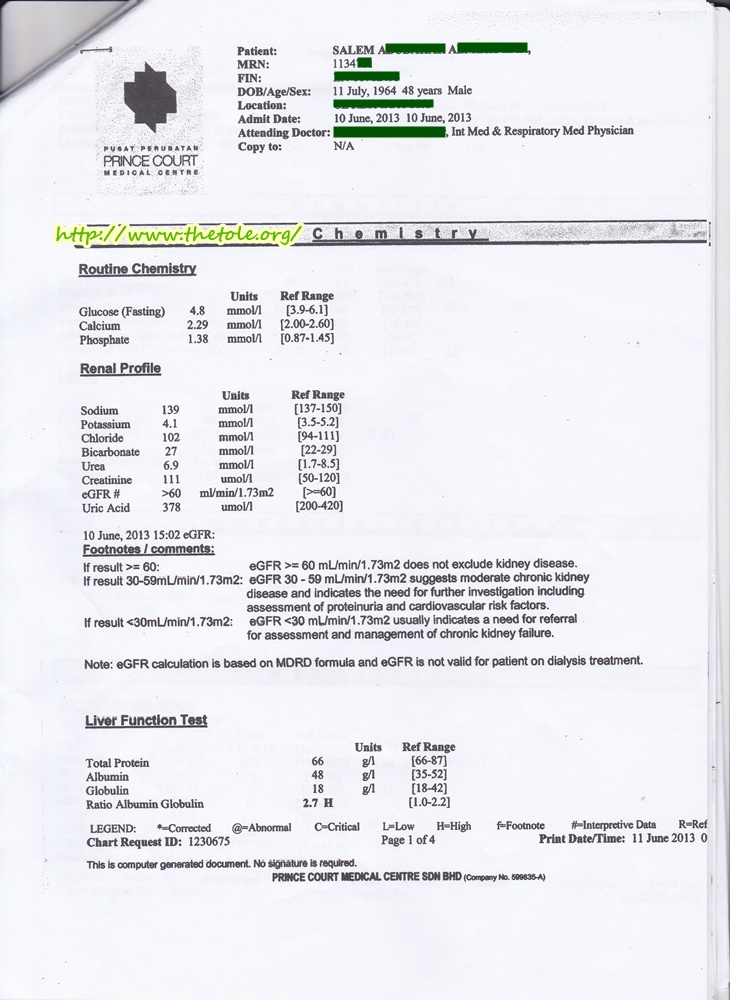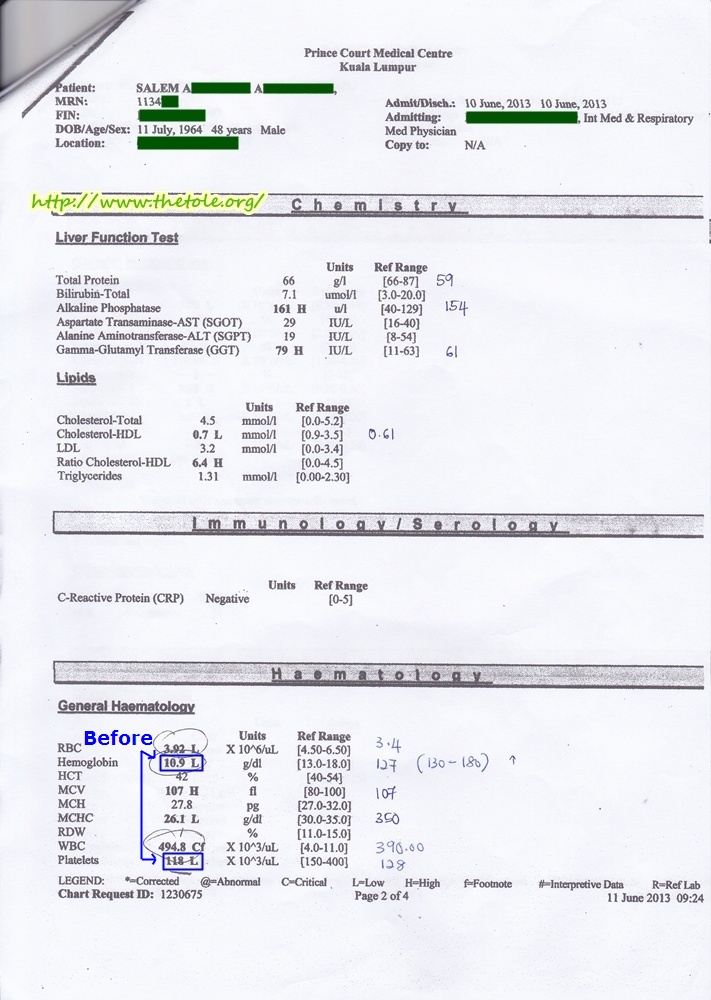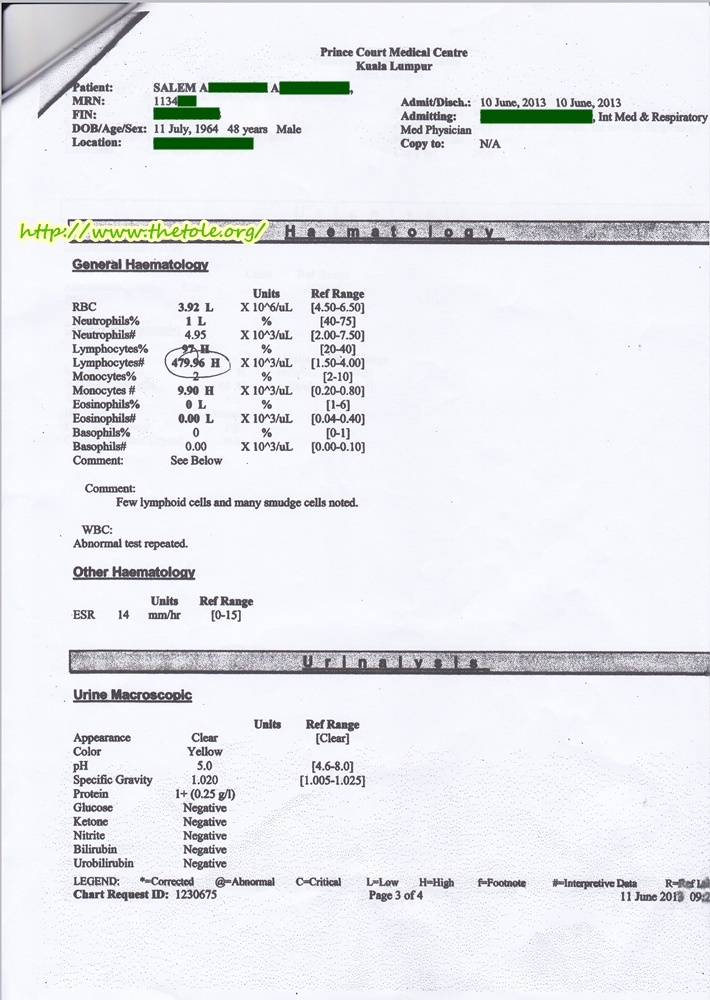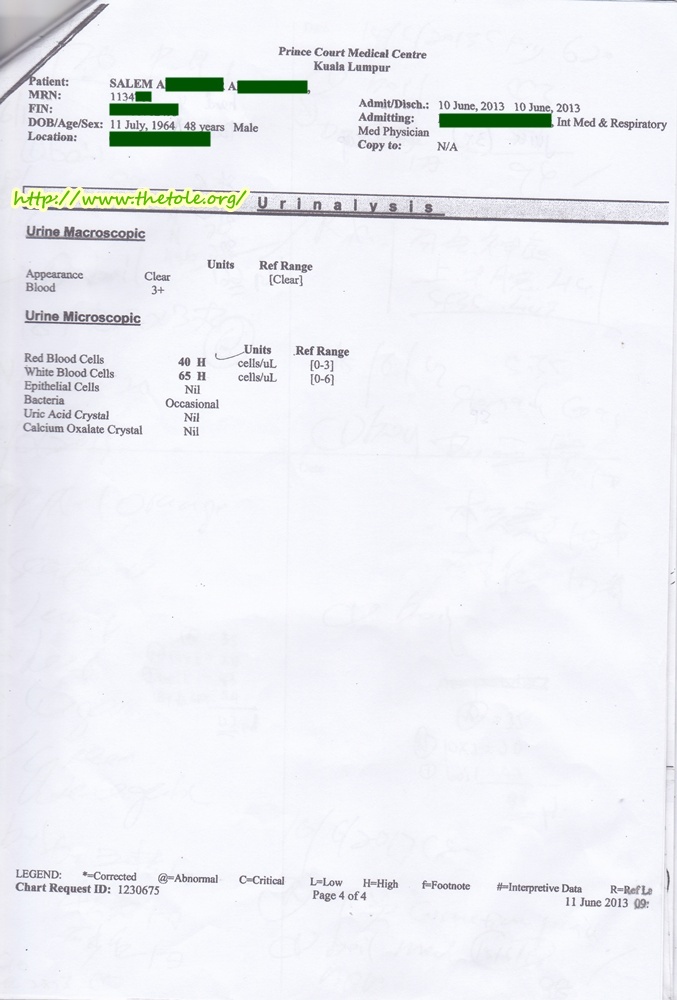 AFTER 2 WEEKS of The Tole's Intensive Acupuncture Treatment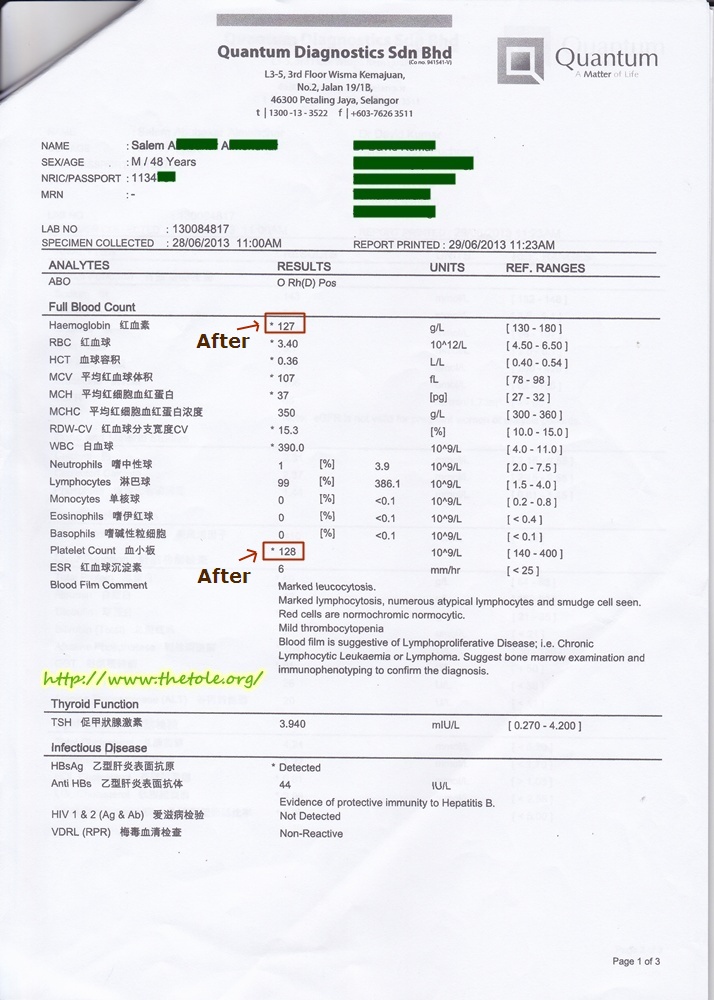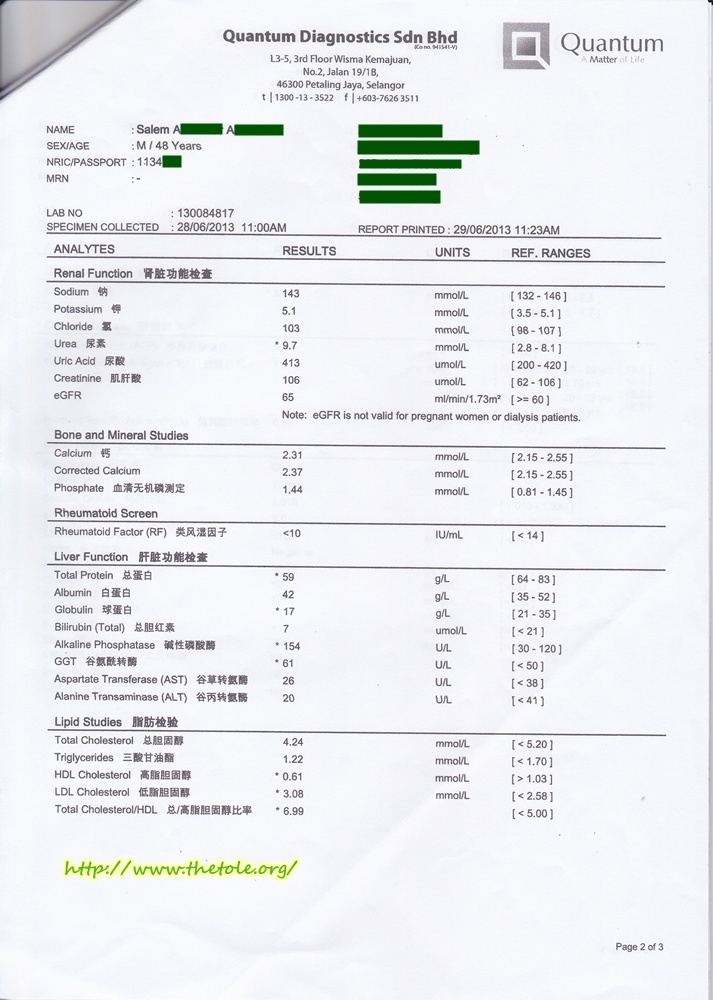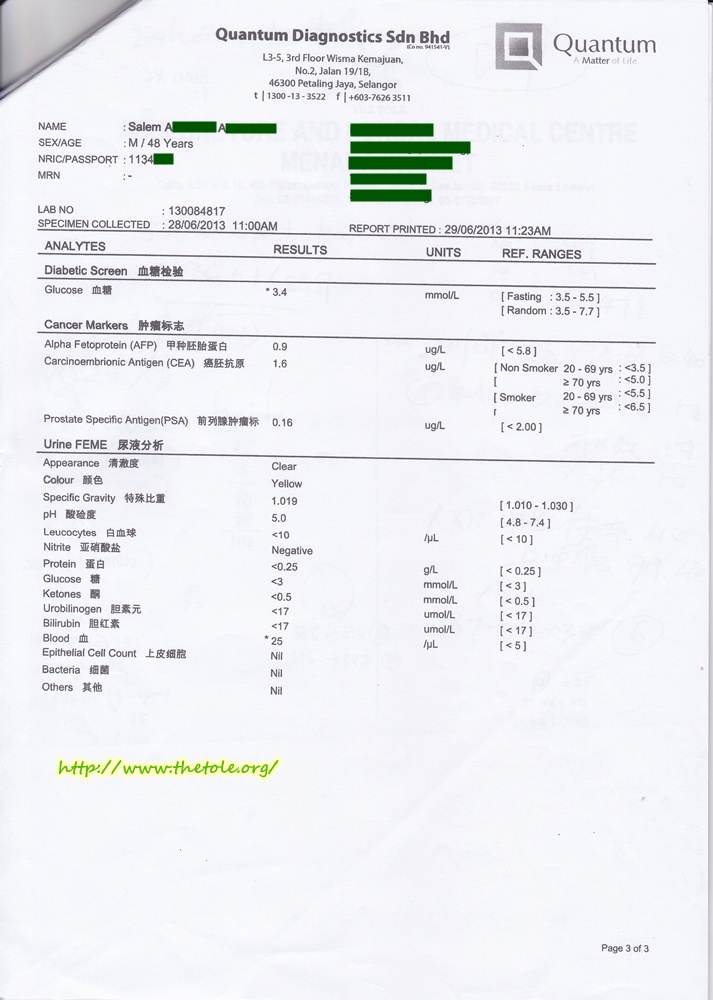 To proceed with the treatment at Saudi Arabia, Mr. Salem A. A. brought back some herbal medicine including herbs that need to be boiled and pills for 1 month. He promises to Master he will do the blood test again after 1 month and report to Master about his condition. So, together we look forward for his good result. I will update to you as soon as I get the news..

P/S: IT IS IMPORTANT TO FIND THE BEST SOLUTION FOR YOURSELF AND LOVED ONES. ALL DECISION LIES IN YOUR HANDS. SO, THINK WISELY. CHOOSE THE RIGHT ONE.